Courtesy of the Automotive Service Association
The following simple and inexpensive preventive checks will greatly extend the life of the vehicle, ensure safer operation and even benefit the environment.
Always consult your owner's manual for individual service schedules because maintenance requirements vary by manufacturer.
Always consult your owner's manual, but a good rule of thumb is to have the oil filter changed regularly - every 3,000 to 4,000 miles.
Have all fluids checked, including brake, power steering, transmission/transaxle, windshield washer solvent and antifreeze. These fluids play a large role in the safety and performance of the vehicle.
Check tire inflation. Under-inflated tires can result in a loss of fuel efficiency. This is the least expensive form of preventive and safety maintenance. Tires should be checked once a month.
Keep your engine tuned. A fouled spark plug or plugged/restricted fuel injector can reduce fuel efficiency by as much as 30 percent.
Have the chassis lubricated frequently. This step extends the life of the moving components of the vehicle's suspension system.
Check battery cables and posts for corrosion and clean them as needed.
Have the lighting system checked frequently, including headlights, turn signals, and brake and taillights.
Check windshield washer blades for cracks, tears and windshield contact. Replace them at least once a year, or sooner if streaking begins.
Inspect engine belts regularly. Worn belts will affect the engine performance. Look for cracks and missing sections or segments.
Have the air filtration system checked frequently. The air filter should be checked every other oil change for clogging or damage. This system ensures that the vehicle is performing at its peak condition.


What our clients are saying about us
We have established longterm and stable partnerships with various clients thanks to our excellence in solving their automotive needs!
More Reviews

I've worked on my vehicles my whole life if I didn't know how to do it, I'd learn....simply because I didn't trust auto mechanic shops. So it wasn't easy taking my truck into a shop. Sometimes you just have to because you can't figure out what the dang issue is. I found Gary's while researching, the shop had great reviews and it was super close too... so I gave them a shot. Stopped by the shop and found a welcoming, friendly place with a beautiful Aussie Sheppard laying at the counter like a furry greeter (a real Ma and Pa shop). Gary found it to be my PCM....he took care of the issue and went above and beyond regarding customer service, he even assisted with me getting my truck back while my wife was at work. My truck runs better than ever and I will not hesitate bringing any of my vehicles to this shop in the future. The worlds been an ugly divisive place recently and to experience this kind of old school friendly service meant a lot! Thanks Team Gary's shop!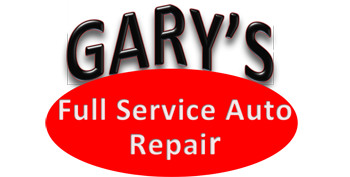 Gary and his crew are true pros but also stand-up human beings. I brought in my car unsure of what was wrong with it but sure I couldn't drop a ton of money on it. Gary called me during multiple steps of fixing my car to make sure the work they were going to do was okay with me! Made me feel very comfortable and not surprised when I finally got to see the total price. The work they did was excellent, quickly done, and they even compiled a list of things to watch out for and timelines for future work to be done. Also they have shop dogs. Have recommended this place to my significant other and some friends as well!