Know your rights when it comes to vehicle repair and maintenance.

Did you know?
You are not required to take your vehicle to the dealer in order to maintain your warranty.
A warranty cannot require the use of a specific brand of replacement parts offered by your selling dealer.
No matter the brand of vehicle you drive - foreign or domestic - we can help protect you and your vehicle's warranty. By using quality Advance Auto Parts auto parts and service, our skilled technicians can perform all of your vehicle's maintenance and repairs without voiding your warranty.
Frequently Asked Questions By Owners Of New Or Leased Vehicles




Do I have to use the manufacturer's original equipment parts to keep my warranty valid?




Legally, automakers cannot specify which parts are used to complete your vehicle's service. You may use any brand-name quality parts such as Advance Auto Parts auto parts to replace fan belts, hoses, brakes, exhaust or chassis parts and more.




What do I have to do to keep my car or truck's warranty in effect?




Make sure your vehicle is serviced at the intervals specified in your owner's manual or warranty booklet and keep clear records of your vehicle's maintenance. Be sure to have the date, parts installed, vehicle identification number and mileage recorded on the invoice. Keep these receipts in a safe place. If you have a service log in your owner's manual or warranty booklet, use it.




My car is a leased vehicle. Am I responsible for maintenance?




Even if you lease a vehicle you are responsible for all maintenance and repairs to keep the vehicle in good working order as outlined in the owner's manual.




What parts should be replaced and at what intervals should these services be performed?




Check your owner's manual. It will give you all of the information you need regarding specific parts and service intervals. Make sure to read it thoroughly and note any exceptions or severe service notations. Warranties are there to protect the consumer, but you must follow the requirements.




What if my new car needs repairs other than regularly scheduled maintenance such as a brake job or other repairs? Do I have to return to the dealer for these repairs? What if these repairs are covered under my warranty?




The choice of where to have your car serviced and repaired is yours. However, you will probably have to take the car back to the dealer for any repairs covered under warranty. Thoroughly check your warranty to be certain which repairs are covered.




How does the quality of aftermarket parts compare with original equipment parts?




Some are manufactured by the same supplier and may even be warranted longer than original equipment parts. Aftermarket parts supplied by Advance Auto Parts meet or exceed manufacturers' specifications.




If I do have a warranty-related problem with a dealership, what rights do I have?




If you have a problem, contact the customer service department of the car manufacturer and ask for assistance. They are concerned with customer satisfaction and may be able to help.
What our clients are saying about us
We have established longterm and stable partnerships with various clients thanks to our excellence in solving their automotive needs!
More Reviews

I've worked on my vehicles my whole life if I didn't know how to do it, I'd learn....simply because I didn't trust auto mechanic shops. So it wasn't easy taking my truck into a shop. Sometimes you just have to because you can't figure out what the dang issue is. I found Gary's while researching, the shop had great reviews and it was super close too... so I gave them a shot. Stopped by the shop and found a welcoming, friendly place with a beautiful Aussie Sheppard laying at the counter like a furry greeter (a real Ma and Pa shop). Gary found it to be my PCM....he took care of the issue and went above and beyond regarding customer service, he even assisted with me getting my truck back while my wife was at work. My truck runs better than ever and I will not hesitate bringing any of my vehicles to this shop in the future. The worlds been an ugly divisive place recently and to experience this kind of old school friendly service meant a lot! Thanks Team Gary's shop!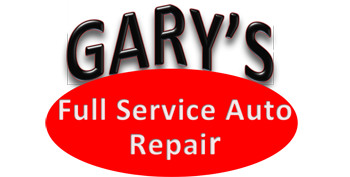 Gary and his crew are true pros but also stand-up human beings. I brought in my car unsure of what was wrong with it but sure I couldn't drop a ton of money on it. Gary called me during multiple steps of fixing my car to make sure the work they were going to do was okay with me! Made me feel very comfortable and not surprised when I finally got to see the total price. The work they did was excellent, quickly done, and they even compiled a list of things to watch out for and timelines for future work to be done. Also they have shop dogs. Have recommended this place to my significant other and some friends as well!