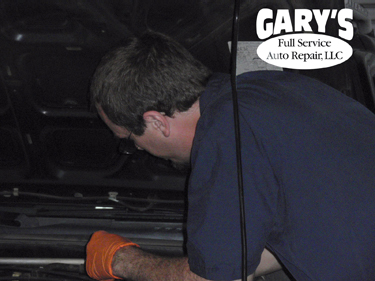 Engine maintenance is vital to keep your car or truck operating at peak performance. It also impacts the longevity of your vehicle's engine. Trust the experts at Gary's Full Service Auto Repair to help you protect your investment. Call us at 303-364-8344 or visit our shop in Aurora 80012.
These are some of the engine maintenance services we offer.

Check Engine Light
No one likes to see their vehicle's "Check Engine" light come on. The light could mean a costly problem, like a bad catalytic converter, or it could be something minor, like a loose gas cap. At Gary's Full Service Auto Repair, we can perform suitable testing to pinpoint the source of your vehicle's problem and do the proper repair, the first time. Give us a call at 303-364-8344 or stop by the shop for our expert assistance.
Fuel Injection Service
Fuel injection is a system for admitting fuel into an engine. Since 1990, fuel injectors have completely replaced carburetors as the primary means of getting gasoline into the engine. A fuel injector atomizes the fuel by forcibly pumping it through a small nozzle (under high pressure). Failure of the fuel injection system can cause a misfire and poor engine performance. Make sure your vehicle's fuel injection system is maintained properly. Some modern engines use GDI (gasoline direct injection) in order to increase performance and reduce fuel consumption. However, these systems can be even more sensitive than the common MFI (multiple-point fuel injection) systems. For all your fuel injection maintenance and replacement needs, call 303-364-8344 or visit Gary's Full Service Auto Repair today.
Ignition
An ignition system is a system for igniting (using an electric spark) a mixture of fuel and air in a gasoline engine. A properly working ignition system means a properly starting engine and high performance from your car. For all your ignition system maintenance and replacement needs, call or visit Gary's Full Service Auto Repair today.
Ignition Coils
Ignition coils turn low-voltage energy into high-voltage energy that is delivered to the spark plug. The vehicle's computer commands the coils on and off to set base timing and adjust ignition timing. A vehicle with a coil issue will run rough, misfire, and even fail to start. If you suspect an issue with your vehicle's ignition coil, call the professionals at Gary's Full Service Auto Repair in Aurora, CO 80012.
Ignition Wires & Cables
Ignition cables also known as spark plug wires are an important part of your car's ignition system. They transfer the spark from the ignition coil to spark plugs that ignite the mixture of fuel and air. The mixture starts the engine. Over time, ignition wires and cables get weak and break down. This makes it impossible for the spark to reach the engine cylinders. This results in the engine misfiring. The car will eventually fail to start. If it does start, it will run poorly. Common symptoms of faulty ignition cables and wires are: poor gas mileage, engine misfires, engine light is on, and engine may vibrate. If your car needs new ignition cables and wires, call or visit Gary's Full Service Auto Repair in Aurora, CO 80012. Here, you will have the wires and cables changed by a top-rated mechanic.
Oil, Lube, and Filter
To keep running smoothly, your car highly relies on oil, lube, and oil filters. Oil helps in lubricating, cooling, and cleaning the internal engine components. With time, motor oil becomes contaminated. Your car needs an oil, lube, and filter change every three months (or 3,000 miles). When it is time for a lube, oil, or filter change, take your vehicle to Gary's Full Service Auto Repair in Aurora, CO 80012.
Spark Plugs
A spark plug uses high-voltage energy to create a spark that ignites the air/fuel mixture in the combustion chamber. Spark plugs that haven't been changed for a long time can cause ignition problems. At Gary's Full Service Auto Repair, we have automotive experts who will check and replace your spark plugs. For all your spark plug repair or replacement needs, call 303-364-8344 or visit Gary's Full Service Auto Repair today.
Spark Plug Questions and Answers
Q: How do you know when a spark plug needs to be replaced?
A: The most common sign a spark plug needs replacing is the feeling that the car's engine is hesitating when accelerating, but other signs may include misfiring at start up, rough idling, sluggish acceleration, declining fuel economy and engine knocking.
Q: What else should I replace when replacing spark plugs?
A: If you are considering having your vehicle's spark plugs replaced, there's a high probability that your spark plug wires need changing as well. Ignition wires become brittle over time. Old ignition wires can break and cause misfires or declining fuel economy.
Serpentine Belt Question and Answer
Q: How do I know if I need to replace my car's serpentine belt?
A: If your serpentine belt is failing, you may notice performance issues with your vehicle. The vehicle may frequently overheat. Your air conditioning or power steering may fail to work or not work properly. You may notice your vehicle battery failing to recharge if the alternator is affected by a bad serpentine belt. If you start to notice any of these issues we encourage you to bring your vehicle to Gary's Full Service Auto Repair as soon as possible to avoid bigger problems and breakdown.
Check Engine Light Questions and Answers
Q: What could cause a check engine light to come on?
A: Come by Gary's Full Service Auto Repair and we can diagnose the reasons for a check engine light turning on. It can range from something serious like a faulty catalytic converter or potential engine failure to something simple like a loose gas cap or the need for a simple 50K or 100K mile manufacturer maintenance check.
Q: Is it okay to drive with the engine light on?
A: The short answer, "No." The longer explanation is the light may indicate a serious engine failure and continuing to use your car as if nothing is wrong could result in a very expensive repair bill. The check engine light means you should stop driving and have your car looked at as soon as possible by a professional at Gary's Full Service Auto Repair in Aurora.
Q: What is the most common problem with my check engine light?
A: A loose gas cap is the most common cause of a check engine light coming on. But the best method to determine why the check engine light is on is to have a professional at Gary's Full Service Auto Repair read the diagnostic code in the car's internal OBD computer.
Q: What does a solid check engine light mean?
A: A steady check engine light indicates a non-emergency issue. Come by Gary's Full Service Auto Repair and we can help.
Q: What does an intermittent flashing check engine light mean?
A: Flashing check engine lights warn of severe situations requiring immediate attention. Get your vehicle to an auto repair shop as quickly as possible or get it safely parked and call a tow truck to take it to your preferred auto repair shop.
Q: Can I turn off my check engine light myself?
A: It is a very bad idea to try to resolve a check engine light yourself. The DIY method to turn off a check engine light without a scanner is disconnect the battery cables, wait 1 minute, and reconnect the battery cables. If the underlying issue has been resolved, the light should go off. But modern automobiles rely on battery power to maintain important systems such as the O2 sensor and ADAS systems. By disconnecting the battery, you run the risk of damaging these delicate and expensive to replace computer-driven components. If your check engine light is on come by Gary's Full Service Auto Repair in Aurora. Turning off a check engine light is often inexpensive and simple.
To learn more about our Engine Maintenance services, call us at 303-364-8344 or request a quote by clicking below:
Request Quote
What our clients are saying about us
We have established longterm and stable partnerships with various clients thanks to our excellence in solving their automotive needs!
More Reviews

I've worked on my vehicles my whole life if I didn't know how to do it, I'd learn....simply because I didn't trust auto mechanic shops. So it wasn't easy taking my truck into a shop. Sometimes you just have to because you can't figure out what the dang issue is. I found Gary's while researching, the shop had great reviews and it was super close too... so I gave them a shot. Stopped by the shop and found a welcoming, friendly place with a beautiful Aussie Sheppard laying at the counter like a furry greeter (a real Ma and Pa shop). Gary found it to be my PCM....he took care of the issue and went above and beyond regarding customer service, he even assisted with me getting my truck back while my wife was at work. My truck runs better than ever and I will not hesitate bringing any of my vehicles to this shop in the future. The worlds been an ugly divisive place recently and to experience this kind of old school friendly service meant a lot! Thanks Team Gary's shop!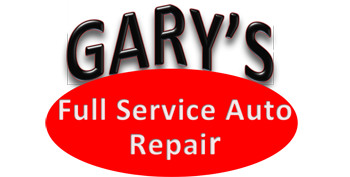 Gary and his crew are true pros but also stand-up human beings. I brought in my car unsure of what was wrong with it but sure I couldn't drop a ton of money on it. Gary called me during multiple steps of fixing my car to make sure the work they were going to do was okay with me! Made me feel very comfortable and not surprised when I finally got to see the total price. The work they did was excellent, quickly done, and they even compiled a list of things to watch out for and timelines for future work to be done. Also they have shop dogs. Have recommended this place to my significant other and some friends as well!