Your car or truck's AC system is under extreme pressure and the thermal expansion valve or orifice tube monitors the amount of pressure and the temperature of your A/C system. It calculates the precise amount of refrigerant that can safely go into the evaporator. A failing expansion valve or orifice tube often causes a vehicle's air conditioner to blow hot air.
Replace or Repair
Expansion Valves: Too much refrigerant causes your evaporator to get too cold whereas too little refrigerant would result in inadequate cooling. The expansion valve is a complex valve that regulates refrigerant flow. This process of metering the refrigerant adjusts the flow according to the temperature of the refrigerant in the evaporator coil. Talk to one of the pro mechanics at Gary's Full Service Auto Repair, as this part can be replaced on its own and does not require the entire replacement of the AC assembly.
Orifice Tubes: Unlike the expansion valve, the orifice tube is a simple fixed device with no moving parts. It therefore cannot vary the flow of refrigerant into the evaporator, but rather causes a permanent restriction in the system. However, like the expansion valve the orifice tube regulates refrigerant flow through the system and filters debris which may come through in its screen. Often fixing a "bad orifice tube" requires replacing the entire evaporator assembly.
More AC Repair Services:
Truck and Car AC Repair Services
Freon Recharging Services For Your Car Or Truck
What our clients are saying about us
We have established longterm and stable partnerships with various clients thanks to our excellence in solving their automotive needs!
More Reviews

I've worked on my vehicles my whole life if I didn't know how to do it, I'd learn....simply because I didn't trust auto mechanic shops. So it wasn't easy taking my truck into a shop. Sometimes you just have to because you can't figure out what the dang issue is. I found Gary's while researching, the shop had great reviews and it was super close too... so I gave them a shot. Stopped by the shop and found a welcoming, friendly place with a beautiful Aussie Sheppard laying at the counter like a furry greeter (a real Ma and Pa shop). Gary found it to be my PCM....he took care of the issue and went above and beyond regarding customer service, he even assisted with me getting my truck back while my wife was at work. My truck runs better than ever and I will not hesitate bringing any of my vehicles to this shop in the future. The worlds been an ugly divisive place recently and to experience this kind of old school friendly service meant a lot! Thanks Team Gary's shop!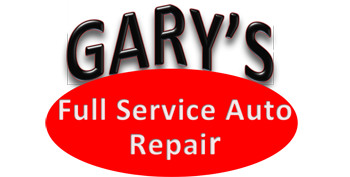 Gary and his crew are true pros but also stand-up human beings. I brought in my car unsure of what was wrong with it but sure I couldn't drop a ton of money on it. Gary called me during multiple steps of fixing my car to make sure the work they were going to do was okay with me! Made me feel very comfortable and not surprised when I finally got to see the total price. The work they did was excellent, quickly done, and they even compiled a list of things to watch out for and timelines for future work to be done. Also they have shop dogs. Have recommended this place to my significant other and some friends as well!